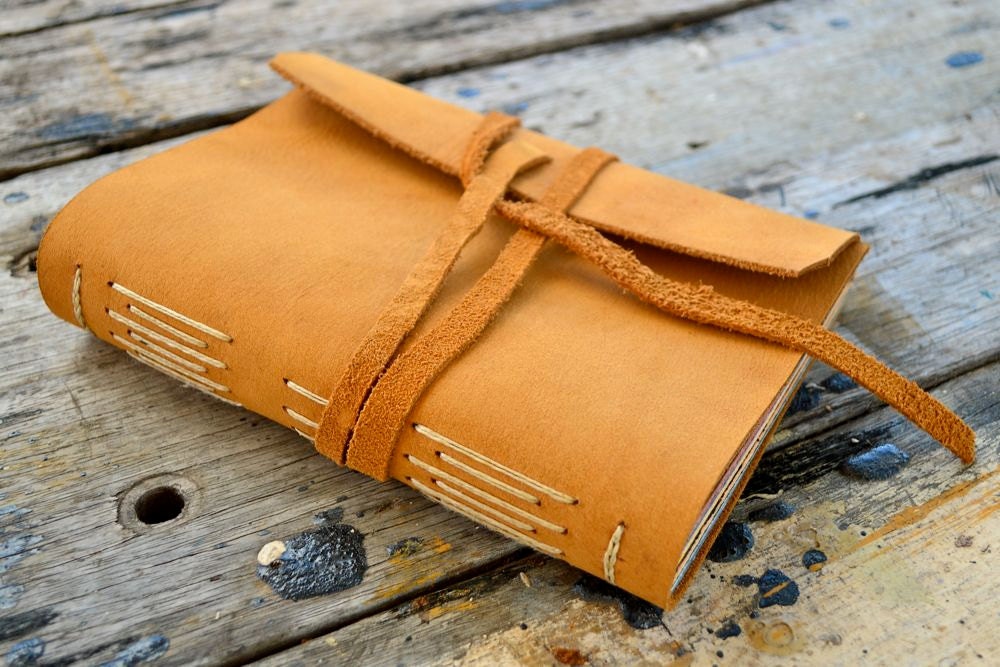 The art shop where I work was recently sent a big stack of paper in mill packs. According to the manager of the main warehouse in Perth, the paper was not selling quickly enough and so the line has been discontinued. "Find a way to get rid of it," we were instructed.
Always curious about paper, I opened some of the mill packs up, and was amazed to find a really beautiful text-weight paper from some mill in Japan. It has a delicate laid texture, and comes in 15 hues —from a dark blue-black to a pale cream color—with yellows, greens, greys, blues, reds, and tints of apricot in between. It reminded me a lot of the old Fabriano Artist Diary that used to be made in Italy by the nearly-300 year-old paper mill Fedrigoni. Those Artist Diaries used to feature 10 to 12 different colors of paper…not just the pale and muted hues of sand, fawn, and so forth, but also bright reds, greens, and a sunflower yellow that never failed to cheer me. Fabriano still makes its Artist Diaries, but the colors these days are restricted to pastels and shades of grey or brown.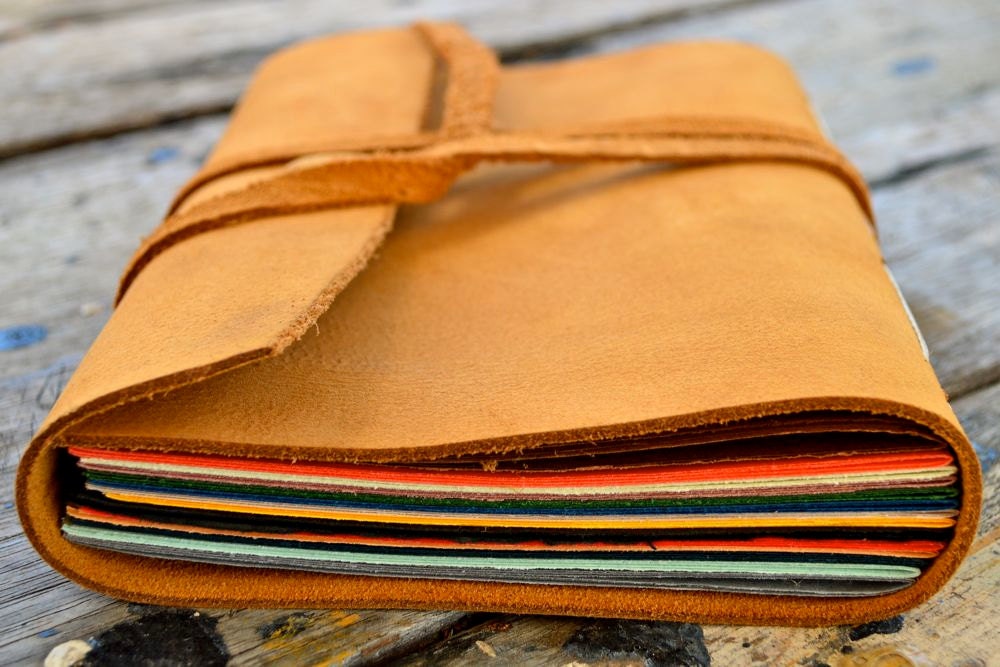 I asked my boss if I could buy the paper from the business, a little bit at a time, to make some very simple, strong, rustic-looking journals with strong, unadorned calf leather covers, for use as field and travel sketchbooks. She loved the idea, and I used my lunch hour that same day to fold and cut just enough sheets of this gorgeous paper to make two books.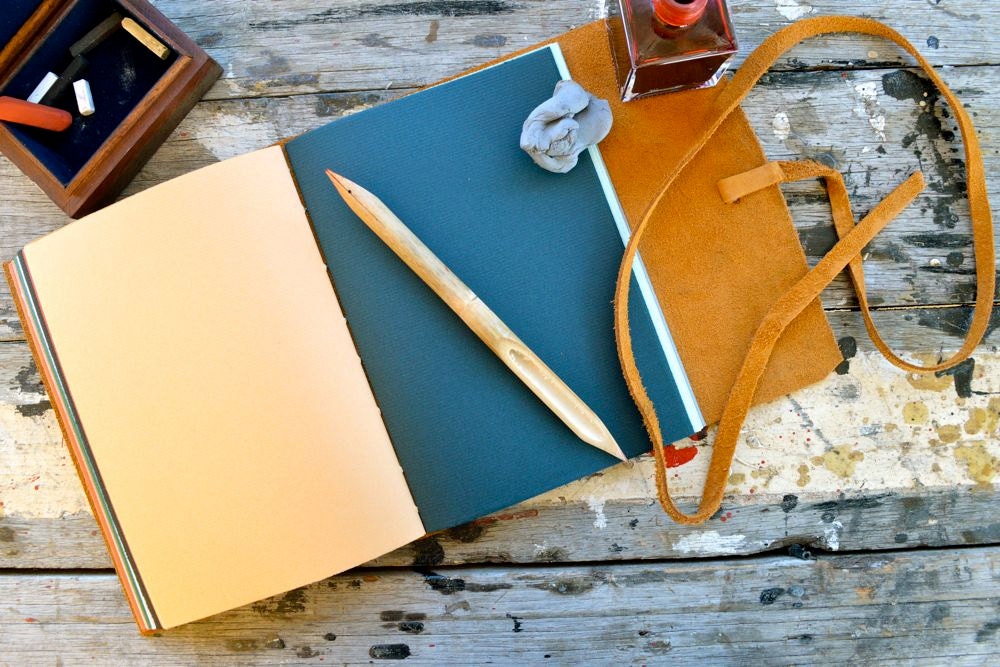 I figure I have enough calf nubuck from my last trip to Asia to make 20 of these A5-sized journals…and probably some smaller scraps of the same leather to make little A6 ones, too.
For as long as the leather and paper last, I'm accepting orders at my ETSY shop for these. The colors have been listed as options…you can get a book in just one color of paper, or a mix of all the hues available, as the books in the photos are. And if you want to select just two, three, or however many colors? Just arbitrarily pick the "Mixed" option, but send me a message to let me know which colors you want included. Some of the colors are in very short supply, others come in full mill packs (or two!) so it really is first in, best dressed.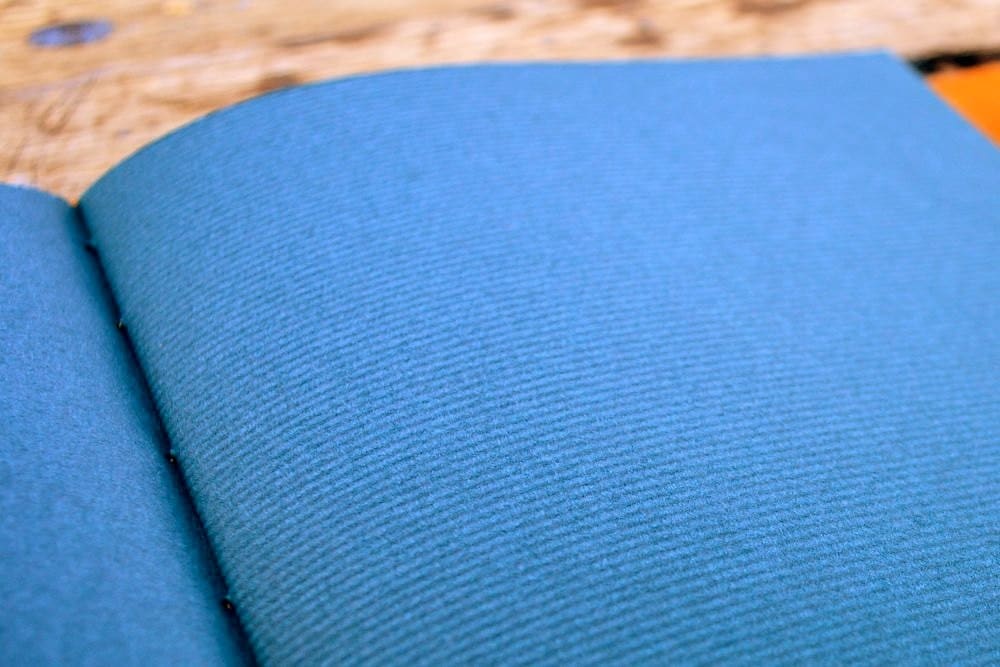 For my own journal, I think I'm doing on that is just sunflower yellow and Prussian blue… ooh, yummy!
link to my ETSY Shop RIGHT HERE. Thanks!