Got my bookbinding groove on last weekend and put together a diverse bunch of journals (some orders, some for the ETSY shop, and some for the shelves at Jackson's).
There are two things I am excited about with this new batch of journals: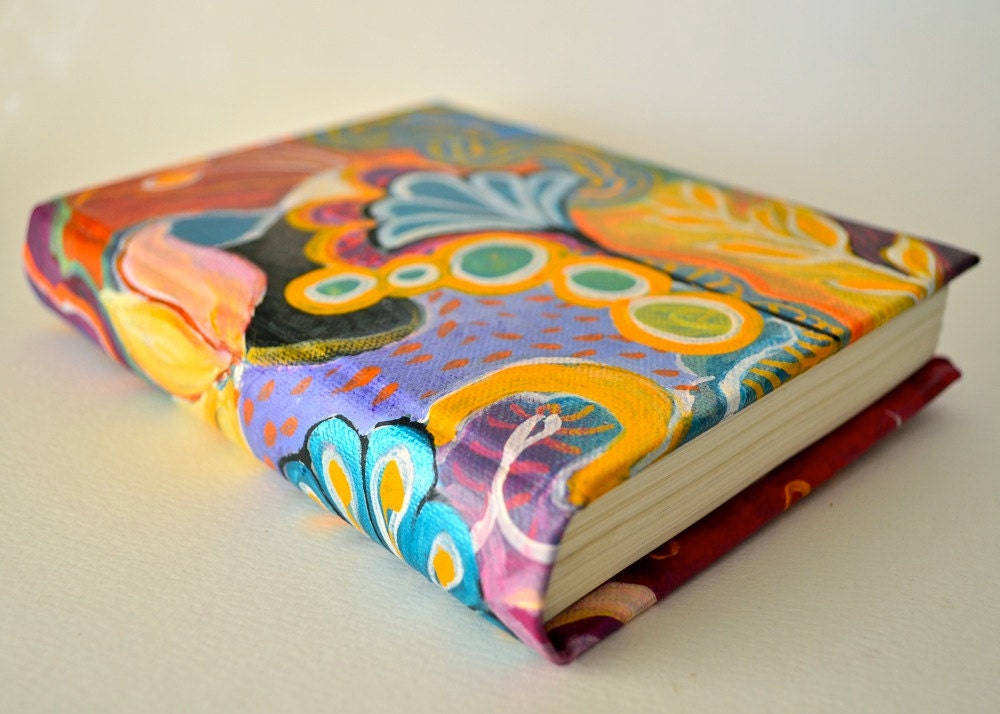 The paper.
Last weekend I cracked open the first pack of my new paper stock, Bianco Flash. I bought a thousand A0 sheets of this luxurious paper, which means that my next 250 journals or so will be of this stock. This heavy (120 gsm), creamy, smooth paper is made in Italy by the Favini Crusallo mills…the same mill I used to buy my beloved Shiro Alga Carta paper from (Alga Carta replaced up to 30% of regular paper pulp with algae that was choking the canals of Venice…saving trees and lagoons at the same time) when I first started binding books in 1996. My Manila supplier had discontinued Alga Carta by the time I was ready to buy my next batch of papers (although Favini still produces it), so I chose Bianco Flash, instead.
It's a wonderful paper to write on. I took a juicy dip pen and strong Rouge Hematite ink (by J. Herbin of France) to it, and the ink didn't seep into the paper…it dried sitting crisply on the surface of the paper, slightly raised, making it look like a print made from an engraving. I turned the sheet over and there was no bleeding through to the back of the paper. I could hardly see the blood red writing on the reverse. It should be good for pencils (graphite, charcoal or coloured), inks, pens, maybe even small touches of wash, though it's not a paper for wet media.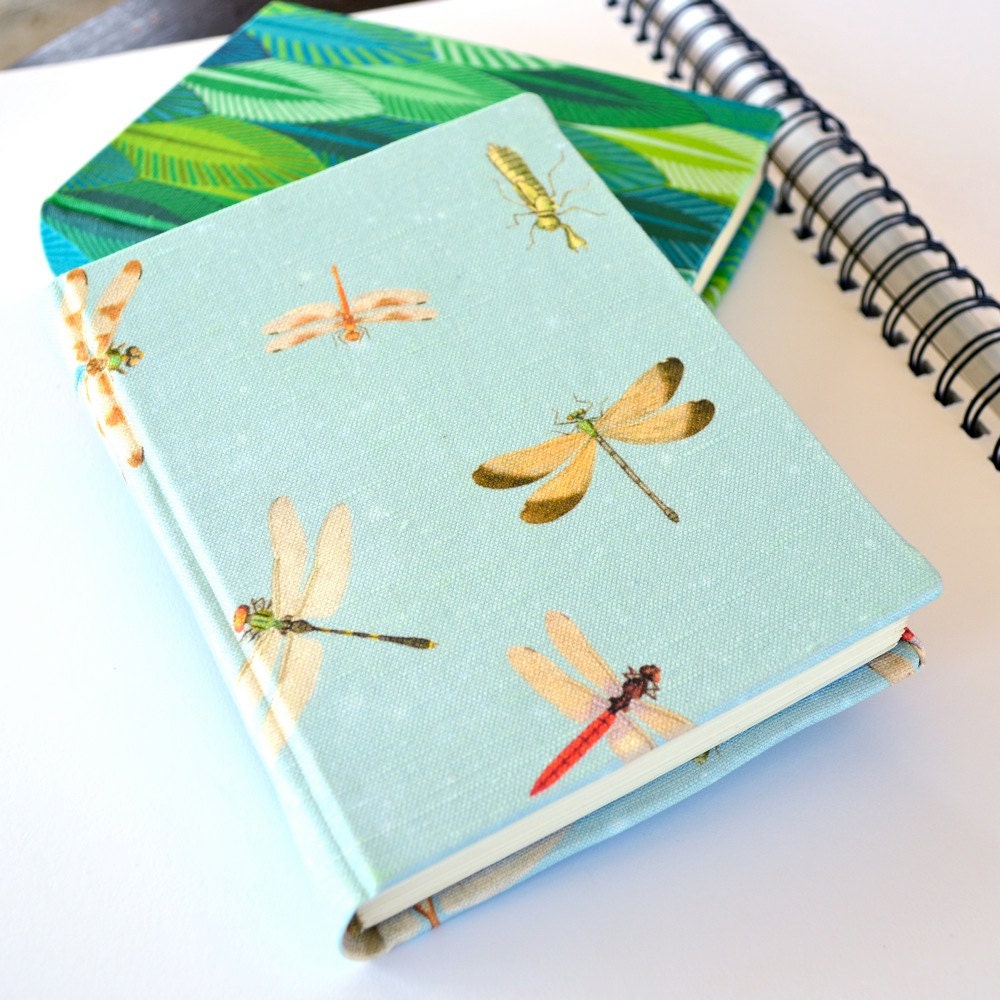 The second thing I'm excited about is Spoonflower's cotton-linen canvas. This is the first time I've bought fabric from Spoonflower, though I have stalked their blog for years. I ordered some fat quarters (other people's designs) just to check the quality of this print-on-demand fabric…whether the designs are still crisp, and what the cotton-linen canvas would be like to make cases for journals with. I have to say that I was delighted on every point. The canvas is strong and full-bodied without being difficult to turn, to mitre, or to glue; the designs were every bit as gorgeous in the cloth as they looked on the website, and the canvas texture makes the surface of the journals more rustic and lively.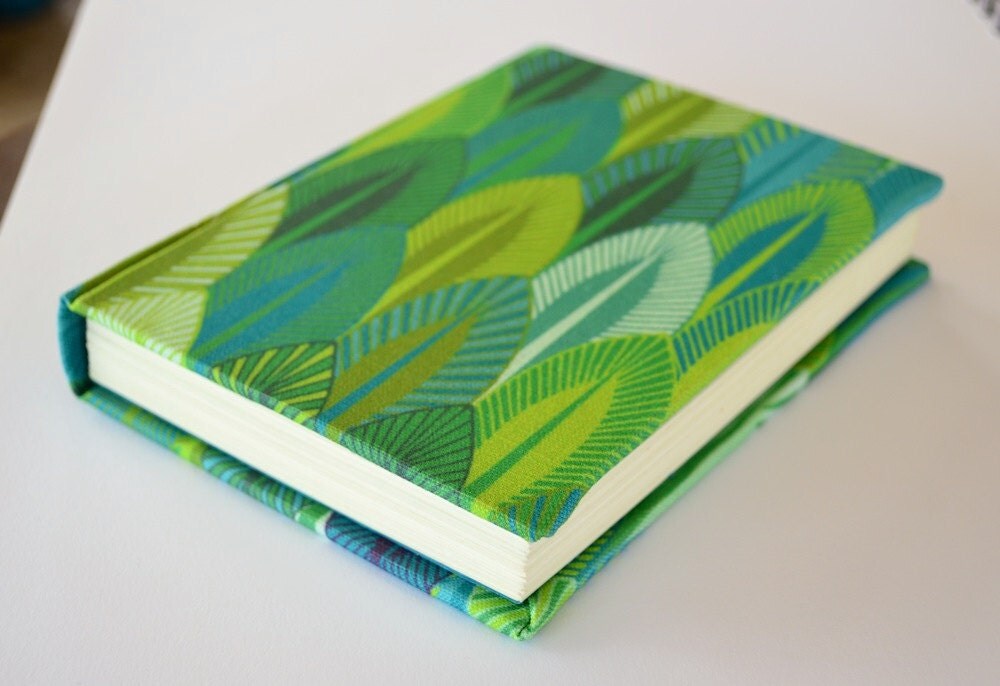 I had been hemming and hawing about getting my own fabric designs printed for bookbinding, but seeing these fat quarters has finally convinced me to jump in and do it. I also really like the way the Spoonflower company handles orders, the personal touch of a note from one of the staff when your order arrives, the down-to-earth language they use on their site, the fact that they try to find shipping solutions that are affordable. Their products are awesome, and I wish I was as adventurous as many of their regular designers, who seem to churn designs out by the dozens each week, for everything from gift wrap and stickers to fabrics and wallpaper. Maybe it' a confidence that grows with use, and I'll get the knack of it when I've uploaded a few designs and printed fabrics of my own.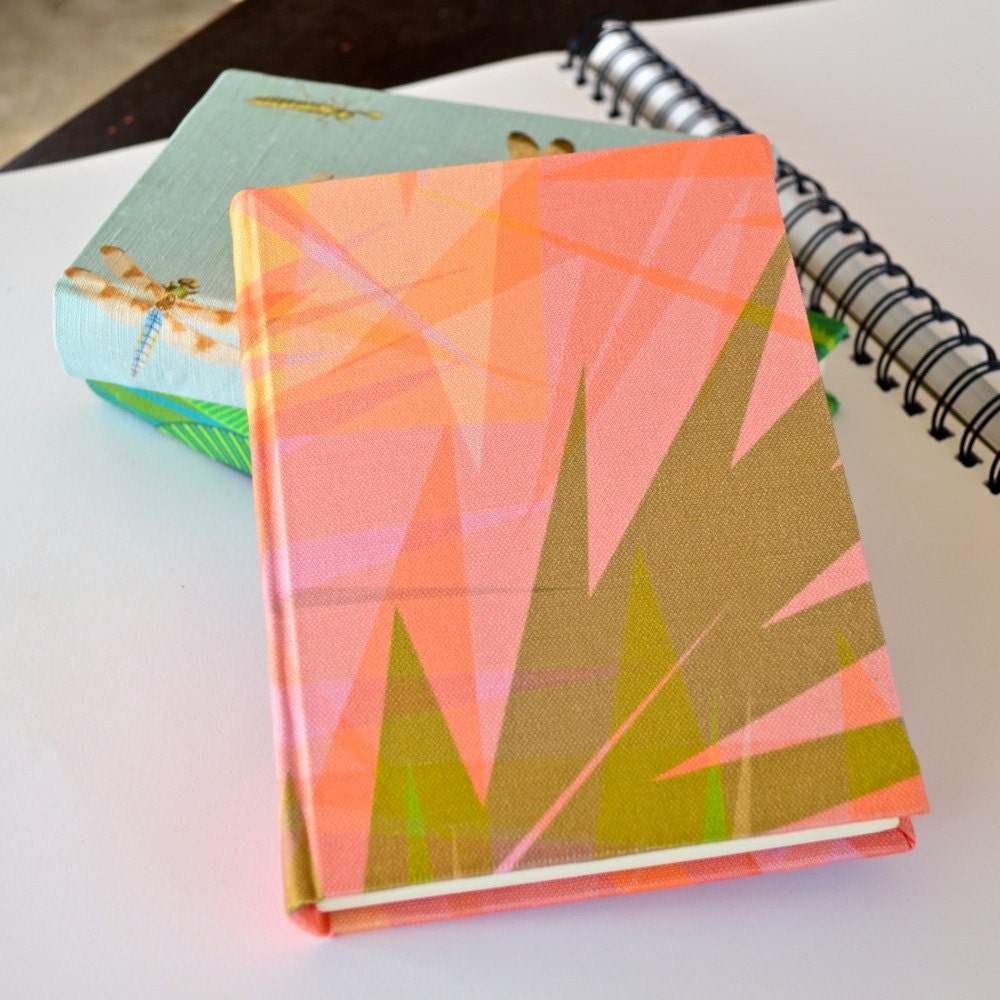 The three fabric designs I used (click the thumbnails below to visit their pages on Spoonflower.com) are:
Dragonflies by Bettina Pedersen

Aztec Armor by spellstone:

Tropical Fronds by cricketnoel: